Required Tax Preparer Hours for Texas
There are no additional topics required for Texas. If you need continuing education please go to Continuing Education Tax courses instead.
Tax School Homepage
The largest city in the state of Texas is Houston. This Texas city is the fourth largest city in the United States of America. According to the 2010 U.S. Census, Houston Texas had a population of 2.1 million people within an area of 656 square miles. Houston Texas is the economic center of Houston-Sugar Land-Baytown. This is the fifth largest metropolitan area in the U.S. with over 6 million people.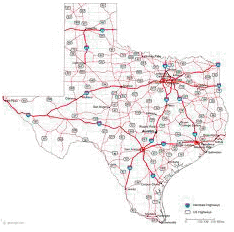 The economy of Texas is one of the largest and most rapidly growing economies in the United States. Cities such as Houston Texas with such great economy make a great place to open a tax office. As of 2011, Texas is home to six of the top 50 companies on the Fortune 500 list. Texas is third after New York and California in best economy. Texas is the largest exported of goods in the United States and grosses billions per year in trade with other nations.

Copyright © 2012 [Hera's Income Tax School in Texas]. All rights reserved.
Revised: 01/20/13